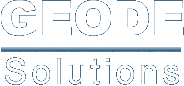 Call Center Observer
Products >> Call Center Observer >> Simulation



Simulation

Allows the user to learn all of the features available in CCObserver. In simulation mode, CCObserver behaves the same way as if calls were generated from real customers. The user can run a call generator at different speeds and reduce or increase the number of "agents" who "answer" calls. You can generate your own call from any location in the US and then use it to explore different features of CCObserver.

Other Features

Simulation Screen

Home - Products - Downloads - Buy - Company - Contact Us

© 2015 Geode Solutions. All rights reserved.