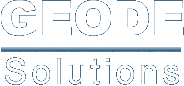 Call Center Observer
Products >> Call Center Observer >> Customer Info



Customer Info

Allows the user to get instant information about any call. Click on "call". The border of the "call" will turn white (this means the call is selected). Then press the button. A pop-up window will appear with geographical and timing information about the call. Database and internet information will also be available for the call. Neighborhood information, such as income, housing, crime statistics, and climate will be immediately available. Call management features are available for the chosen calls, which can be transferred to any available agent or to a queue.

Other Features

Customer Info Screen
Home - Products - Downloads - Buy - Company - Contact Us

© 2015 Geode Solutions. All rights reserved.