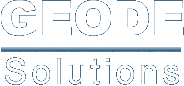 Call Center Observer
Products >> Call Center Observer >> Replay



Replay

Allows the user to load call history for a particular day. Calls can be "run" at different speeds. They can be run at normal speed, as if calls coming in are being answered in a normal way, or the user can chose a speed rate such as 2:1, 3:1, 5:1, or 10:1. This interface features capabilities such as "Pause," which freezes the current picture of the calls for detailed study by call center managers. The user can easily move back and forth through the day's call history using the "FF" (fast forward) and "Rew" (rewind) functions.

Other Features

Replay Screen

Home - Products - Downloads - Buy - Company - Contact Us

© 2015 Geode Solutions. All rights reserved.