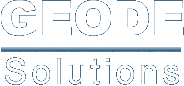 VXML Editor
Products >> Voice XML Editor >> Prompt Editor



Prompt Editor

Prompt Editor allows the user to create different types of prompts, and upload them on a platform where their IVR "strategy" will be executed. The Text-to-Speech option allows the user to easily create prompts in different languages and use different voices. This makes the process of building the IVR "strategy" fast and convenient. This feature is also extremely useful when the user creates the prototype of the IVR "strategy", before replacing TTS prompts with profesionally recorded prompts. A special type of prompt called Geode TTS allows the telephone equipment to pronounce complex phrases that include dates, times, account information, etc.

Other Features

Prompt Editor Screen

Home - Products - Downloads - Buy - Company - Contact Us

© 2015 Geode Solutions. All rights reserved.