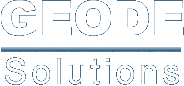 VXML Editor
Products >> Voice XML Editor >> Action Editor



Action Editor

Action Editor allows the user to create the appropriate action on a customer's dtmf input or use the value of existing variables and dialogs to make a calculation and develop a sophisticated algorithm for processing telephone calls. One very powerful action "Web Request" allows the user to enter the Internet and use information available on the Web in the user's IVR algorithms.

Other Features

Action Editor Screen

Home - Products - Downloads - Buy - Company - Contact Us

© 2015 Geode Solutions. All rights reserved.