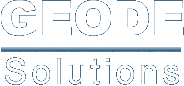 VXML IVR
Products >> Voice XML Editor >> Main Screen



Main Screen

Geode VXML Editor (IVR) is a java application. It can be run without any changes on any platform and operating system such as Windows, Mac, UNIX, LINUX. The main panel of Geode IVR allows the user to create an unlimited number of dialogs, variables, functions, and Voice XML objects. That collection can be used in order to create a "strategy" (algorithm) for processing telephone calls according to the preferances of the IVR designer. The main panel contains a graphical area that automatically shows a graphic tree of the "strategy" implemented by the user.

Other Features

Main IVR Screen

Home - Products - Downloads - Buy - Company - Contact Us

© 2015 Geode Solutions. All rights reserved.