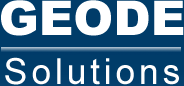 Text-To-Speech Service



When user develops any new project for IVR system he uses a lot of phrases that help him navigate through the IVR script. These phrases often require several changes during development process. It is very inconvenient and almost impossible to record new phrases every time when changes in script logic are required. Our Geode IVR software allows user easily create new prompts (sound files) using available TTS server and incorporate them into IVR script. Recently we started free Text-To-Speech ( TTS ) service that allows any user in any part of the world to use very powerful and convenient TTS feature of our IVR software. Try it online !

---

Note: To use our free Text-To-Speech service make the following changes in Configuration window for IP/Script field: http://www.geodesolutions.com/redirectCommon.asp
All languages and voices that you are intended to use in your projects are supposed to be entered in Languages/Voices field.


---

Following languages/voices immediately available:


- en-us - Heather, Laura, John, Aaron


- en-gb - Lucy, Gordon


- it-it - Chiara, Roberto


- nl-nl - Femke, Maarten


- pt-br - Joana, Pedro


- sv-se - Emma, Ingmar


- no-no - Kari, Vegard


- pl-po - Magda, Radek


- ar-sa - Salma, Nawfal


Home - Products - Downloads - Buy - Company - Contact Us

© 2015 Geode Solutions. All rights reserved.